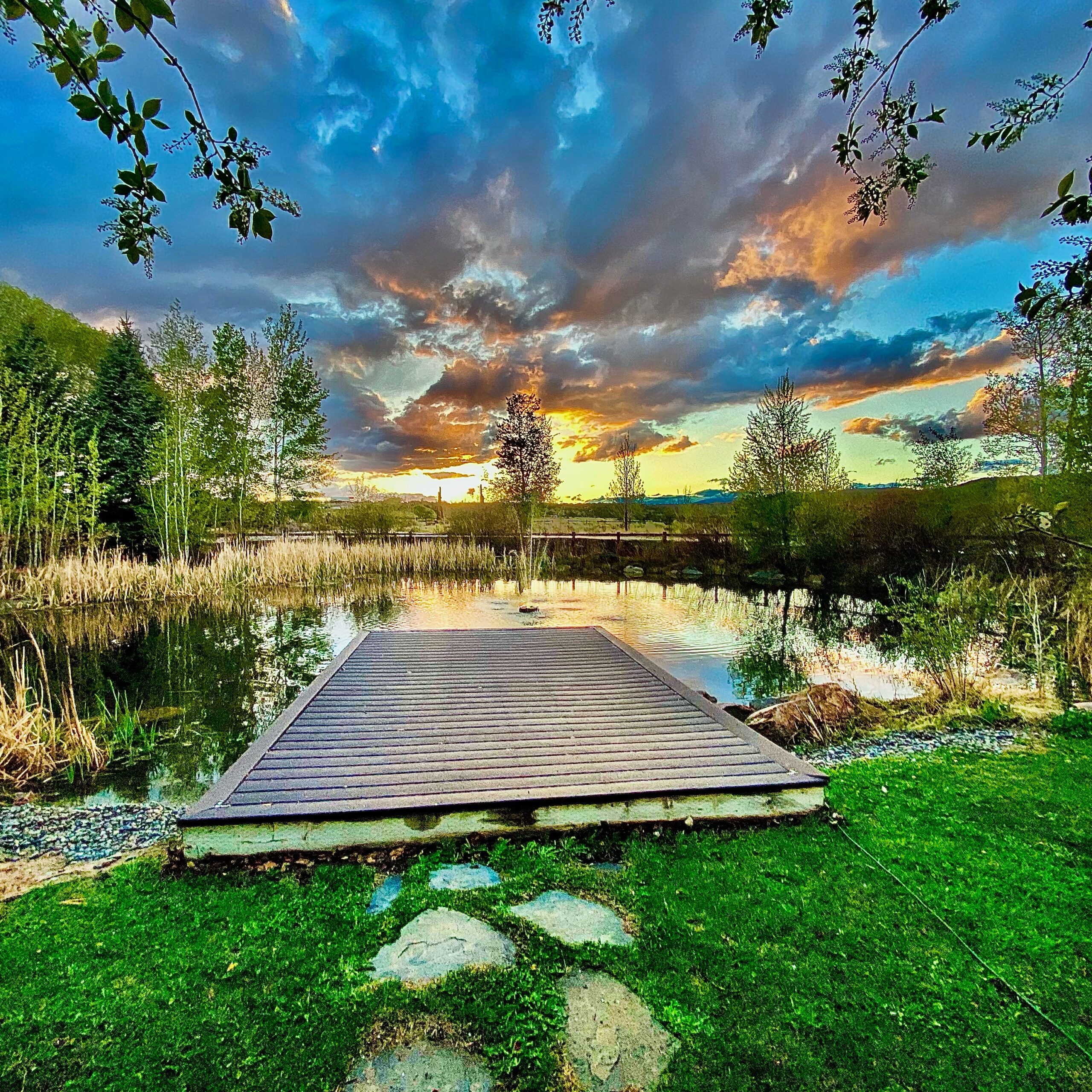 "Best family vacation spot in Utah", is often a comment we get after many groups stay at Hidden Springs Ranch.  Families love to gather at Hidden Springs Ranch and spend time playing outdoors with their family and friends. There is endless outdoor recreation at Hidden Springs Ranch and everyone in the family will have something they love to do.  
The swimming pool and huge hot tub in the backyard are a favorite of children and many days the pool and hot tub is full of children playing and cooling down.  Also in the backyard of the lodge is a huge lawn area where families love to play lawn games, soccer, spike ball, and crockett. On the other side of the lawn area is a sand volleyball and horseshoe pit area as well as a firepit area and cottonwood trees for children to build forts. 
The canoeing and fishing pond has canoes and lots of fish to catch. Families love to paddle around the pond on summer days and fish for trout and bass.  There is also a skeet shooting and target shooting area on the ranch for those families that enjoy shooting clay pigeons or target practice. 
At the recreation center there are amazing activities for families to do. The sports court inside the building has a basketball hoop for some family basketball games. There is also an indoor pickleball court for families that enjoy pickleball. On the outside of the building is a 30-foot-tall rock-climbing wall with an automatic belay system. This is a great rock-climbing wall for families to enjoy. Groups can also rent mountain bikes, paintball guns, and fishing poles at the recreation center.
Family vacations in Utah will find the lodge an amazingly comfortable building for groups up to 80 people. The upstairs has 5 beautiful bedrooms with private bathrooms. The main floor has a huge commercial kitchen and massive great room for gathering the family together for dance parties, talent shows, and movie night. The downstairs has eight bedrooms with bunk beds in each room.  The game room downstairs is a favorite spot for families to play games. 
Utah family vacation spots are common, but the best family vacation spot in Utah is hard to find.  Come to Hidden Springs Ranch and enjoy the best family vacation spot in Utah!