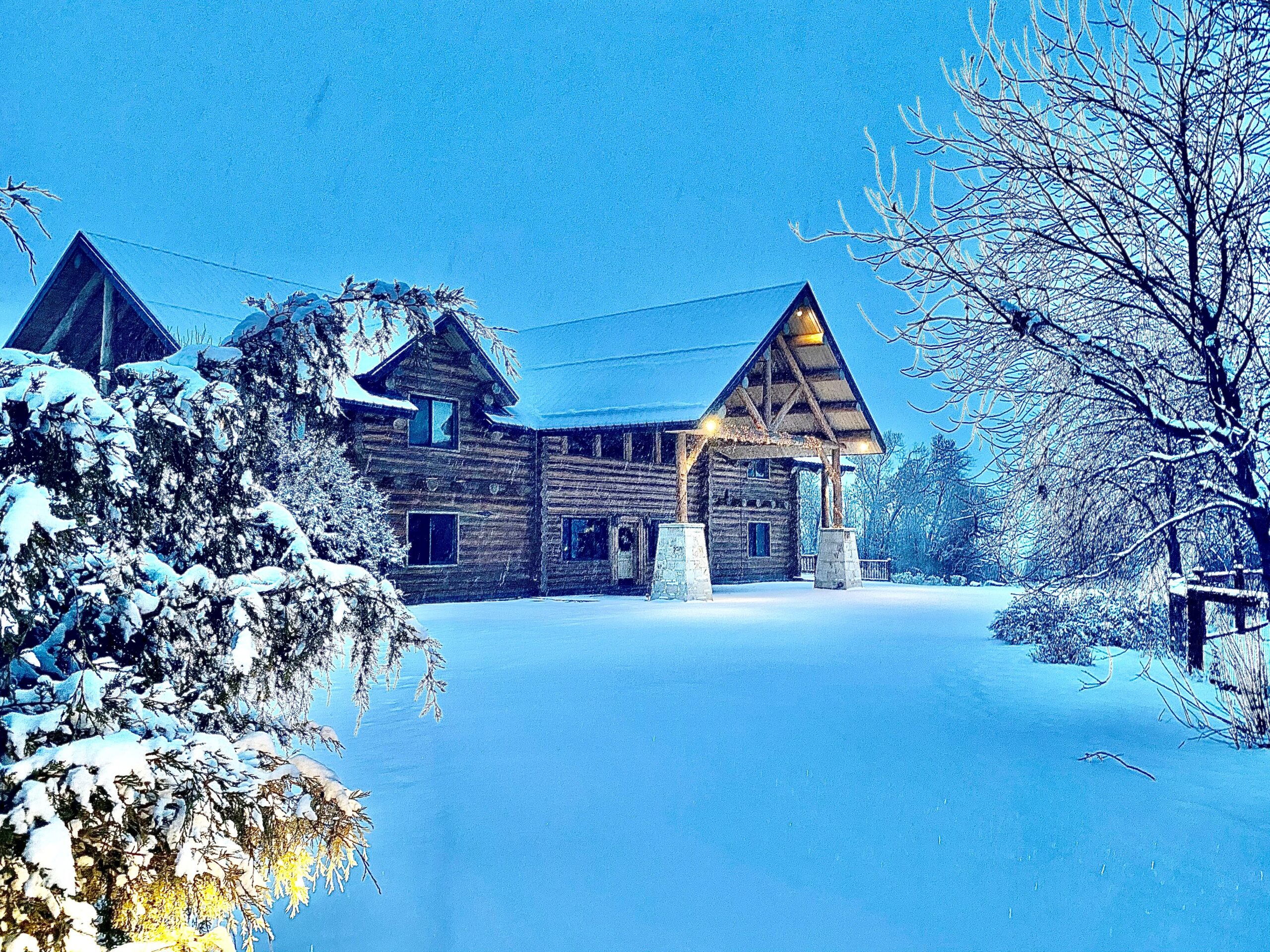 The winter is a special time of year at Hidden Springs Ranch in Utah. It is quiet, peaceful, and serene. The snow blanketing the ranch and the crisp, cool air creates a quiet, peaceful ranch. The frost on the trees and the deer and elk in the meadows create beautiful winter scenery no matter which direction you look. Families and friends that come and enjoy the ranch in the winter enjoy unmatched peace and beauty.
There is still plenty to do in the winter at Hidden Springs Ranch. During the daytime, the indoor basketball and volleyball court allows families to enjoy indoor recreation. The snow offers the opportunity to sled, cross country ski, build snowmen or snow forts, and play snow games. Ice fishing, skeet shooting, and rock climbing are also available recreation for families in the winter. When the night comes relax in the hot tub, play games in the lodge, or watch a movie with your family. 
There is lots of room in the lodge for family vacations of any size. The Hidden Springs Lodge has 13 bedrooms and a huge main floor for families to gather to eat and play. There is a sound system and an 85 inch TV for families to have dance parties or watch their favorite movies. 
The Hidden Springs Ranch in Utah provides endless outdoor and indoor fun for winter family vacations. The winter also has some of the lowest prices of the year so that families can enjoy this beautiful time of year at a great rate. Winter is a great time of year to escape on a family vacation and it for those families that love nature the Hidden Springs Ranch is a great place to be. The crisp, clean air, the beauty of the ranch with snow, and the wildlife wintering on the ranch provides unlimited opportunities to relax and play in nature. Family vacations are wonderful any time of year, but winter is one of our favorite time to get away!