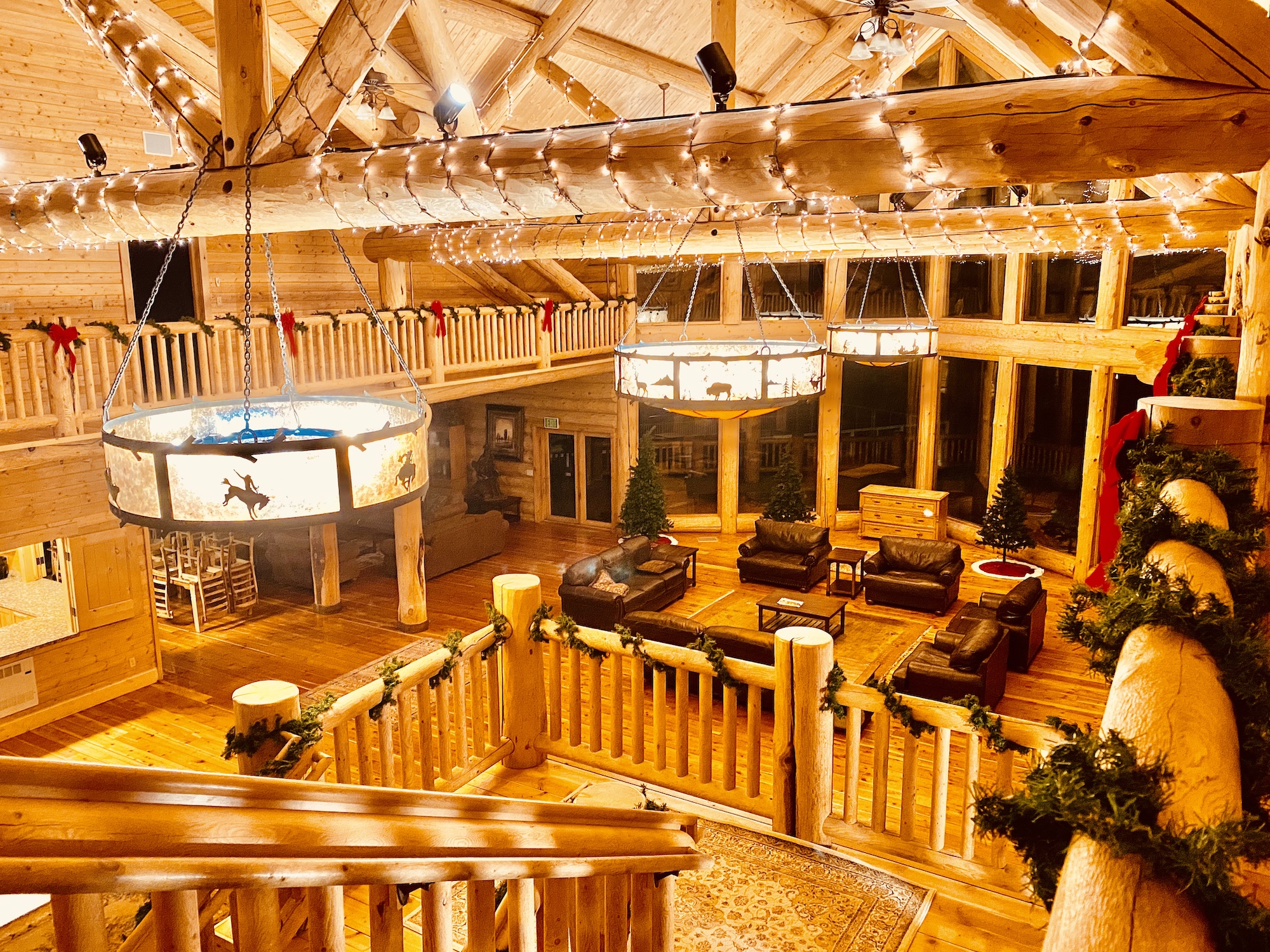 Utah has been getting above average snowfall this winter and Hidden Springs Ranch has been getting many of these storms. The snow has piled up at the Hidden Springs Ranch and guests have been enjoying sledding, building snowmen, ice skating, and playing in the snow. Winter family vacations are a great way to get out and enjoy time together as a family in January and February. In this blog we will discuss some of the great Utah winter recreation around Hidden Springs Ranch.
On the Hidden Springs Ranch there is lots of great winter recreation for families that want to get away on a Utah winter vacation. Families love to spend time together on the ranch enjoying winter recreation. The ranch is great for playing in the snow, sledding, ice skating, ice fishing, and building snow structures. It is also a great facility for families to relax and enjoy time together as a family. The main floor has a huge great room with two wood burning stoves and a great kitchen for preparing food. The backyard has a large in-ground commercial hot tub for the children to play in and adults to relax and soak. The backyard also has a large grass area that is great for playing in the snow and building snow structures.
Also on the Hidden Springs Ranch are some great opportunities for families that enjoy hunting and fishing. Families that enjoy spending their time outdoors will enjoy shooting skeet at the clay pigeon range or target shooting with their rifles or pistols. There are also opportunities for fishermen to ice fish on the fishing and canoeing pond.
Families that like to explore off the ranch can find many great winter recreation opportunities close to the ranch. Just up the road from Hidden Springs Ranch is some world-class snowmobiling in the Uinta Mountains. Hells Canyon is just above the ranch and is a great location for families to go snowmobiling and experience some of the most beautiful mountains in Utah. Families can also enjoy these beautiful mountains on a winter vacation by snowshoeing, cross country skiing, back-country skiing, and jeeping.
We hope that your family will come and enjoy a Utah winter vacation this year at Hidden Springs Ranch!