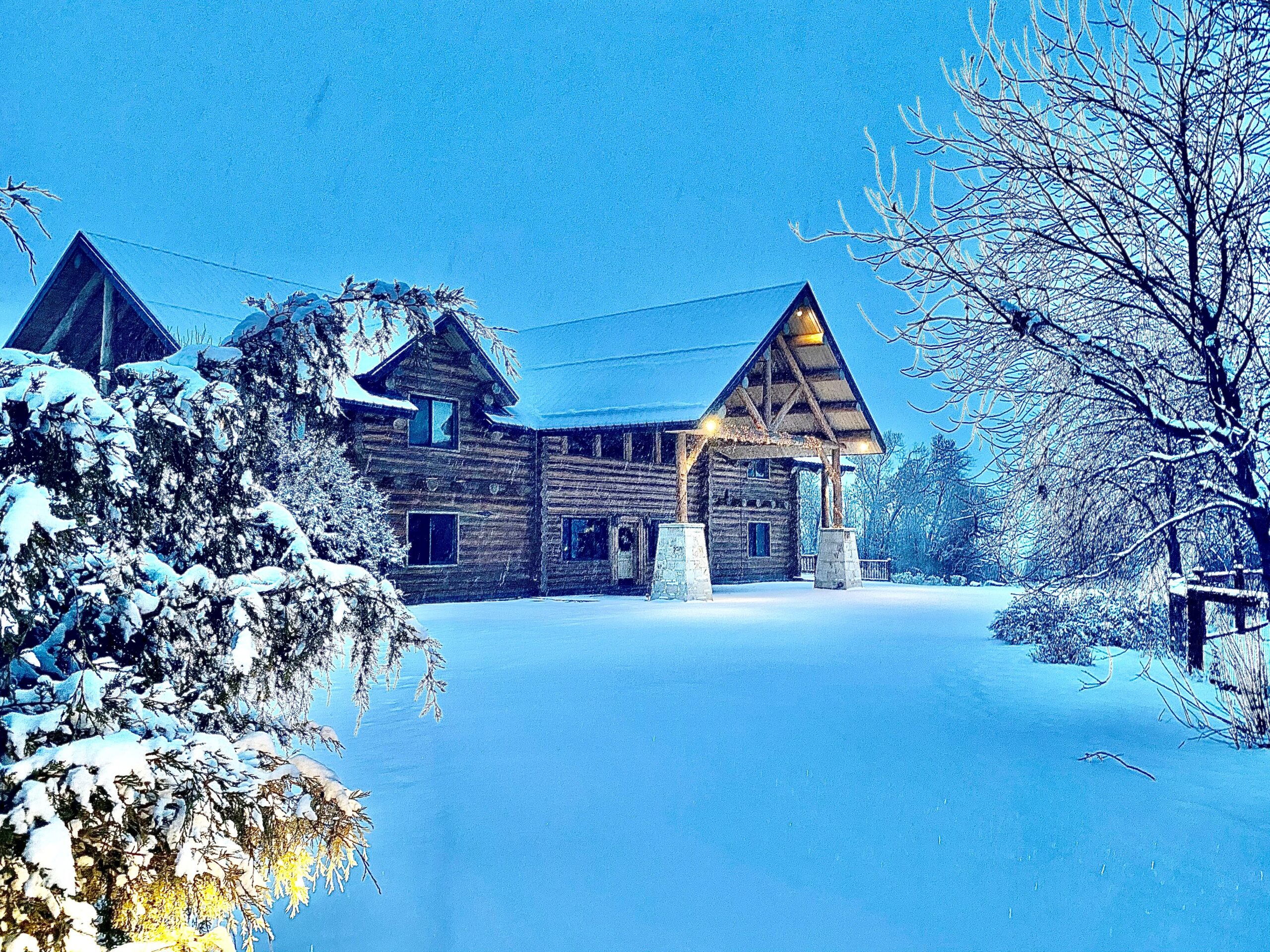 Snow is falling today at Hidden Springs Ranch and deer are feeding out in the pasture just north of the lodge. Winter is a beautiful time of year at the ranch. The snow blanketed hills and pastures are beautiful, and the soft snow makes the ranch peaceful and quiet. Many families love to spend a weekend with their family this time of year at Hidden Springs Ranch for a Christmas party, New Years party, or just to get away and relax for the weekend. It is a great place to gather your family and friends and have a holiday party or weekend vacation during this time of year. Here are some of our favorite activities to do in the winter at Hidden Springs Ranch.
The activities center at Hidden Springs Ranch is great for families to enjoy recreation in the winter in complete privacy. The activities center has an indoor basketball, volleyball, and pickle ball court. Families can gather in this great facility and play indoor basketball and volleyball even when it is snowing outside. The rock-climbing wall mounted on the outside of the building is great for families and children to climb and play on during warmer afternoons in the winter.
During the winter months families love to gather in the large great room in the lodge and eat great food, play games, and even have a dance party. The main floor of the lodge has a huge great room that is perfect for large family groups to gather, eat, play games, and have a party. The main floor is equipped with a huge kitchen for serving food, a sound system to play music, and a large-screen TV for playing movies or family favorites.
There are also of outdoor activities during the winter months at Hidden Springs Ranch. The large backyard is perfect for playing in the snow and building snowmen. The ponds on the property are great for ice skating, sliding on the ice, and ice fishing. If you get chilly while playing outside the hot tub in the backyard is a great place to warm up and relax.
Hidden Springs Ranch is beautiful any time of year, but the winter may be the most beautiful time of year. Come enjoy the peace and beauty of Hidden Springs Ranch with your family this winter!