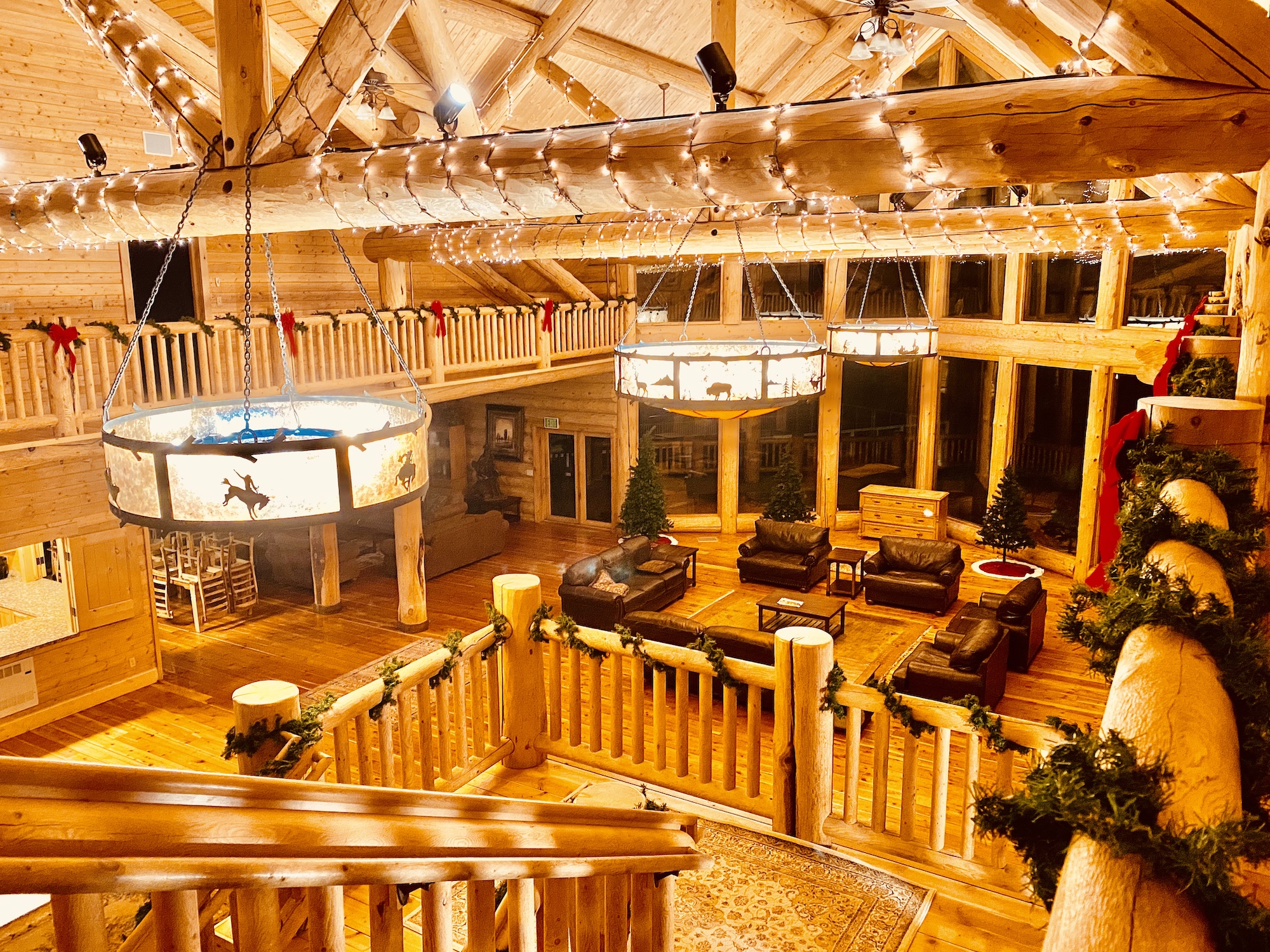 The Hidden Springs Lodge is the perfect location for family and friends to gather during the holiday season for Thanksgiving gatherings and Christmas parties. Families will love spending time together eating good food, playing games, listening to music, and playing sports in the recreation center. Here are some of our favorite things to do at Hidden Springs Ranch during the holiday season.
Families love to gather and eat lots of good food during the holiday season. This is a favorite activity at Hidden Springs Lodge and the large kitchen and expansive main floor is perfect for holiday dining. The big kitchen has lots of fridge and freezer space and a huge pantry for storing food. There are also large ovens and ranges for cooking great food as well as a large ice machine. The serving windows from the kitchen are great for serving food and the huge main floor has tons of space for dining and socializing. The main floor has folding tables and chairs that can be arranged on the main floor to fit any family's holiday event.
The Hidden Springs Ranch has lots of indoor and outdoor activities for families. The lodge has a large game room in the basement with a ping pong and foosball table. The large lawn in the backyard is great for playing sports, lawn games, and during December families enjoy playing in the snow and making snowmen. The recreation center on the ranch has an indoor sports court that has volleyball, pickleball, and a basketball hoop. Families that enjoy fishing and hunting will also love the ranch. There is a skeet shooting range and fishing pond on the ranch for families to get outside and enjoy some shooting and fishing.
In the evenings families will never run out of things to do at Hidden Springs Lodge. The main floor of the lodge has a sound system and speakers for playing music or having a dance party. There is also a large screen TV on the main floor for the whole family to gather and watch a movie or holiday special. The large hot tub in the backyard is great for children to play in during the evenings or adults to relax after the children go to bed.
We hope to see you and your family this holiday season at Hidden Springs Ranch!